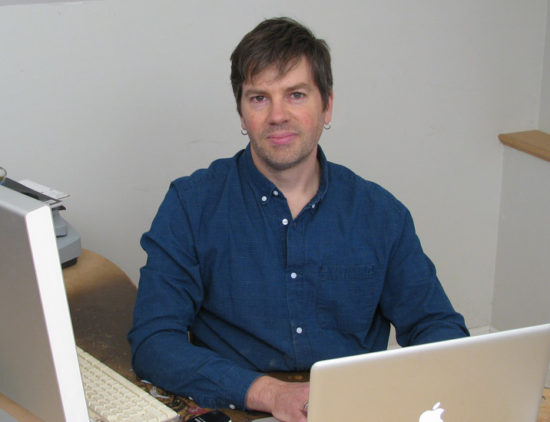 About Evolutionary Graphics
Evolutionary Graphics is a small web design company based from Asheville, NC. In fact, it's a company of one: me, Charlie Covington. I've been an independent business in Asheville since 2000.
A little about me: I moved to Asheville in 1991 to go UNCA, from where I met a my wife and graduated with a BS in Environmental Science. While I've always loved science, I never entered the environmental field. Instead I started a career in graphic art, which I was lucky enough to stumble into when I accepted a part-time job in a publishing company while still in school. I loved it, and while it was too late to rethink my education, I learned fast thanks to the generosity of many mentors along the way.
I have a very broad background and decades of experience in print and web design, starting when I entered the profession in 1993. I've worked as an illustrator, designer, art director, web designer and programmer.
I've always had a talent for the technical and passion for the aesthetical, and web design was a especially great fit. I love the rewarding satisfaction of creativity and design and I love problem solving and the reasoning and logic of coding. I consider myself to be very lucky to have a job doing both.
When someone hires me, they get my full attention, and I work diligently on their behalf. Like any good craftsman, I am very attentive to details. I want things to be functional and beautiful. I want my clients to look their best and I want solutions that empower them. For over 17 years, I've stayed in business through referrals from clients.